The Ideal Aesthetics for Any Bathroom
You finally decide to get out of your house and go on a vacation overseas. Along with your friends and family, or even maybe a solo trip to get some alone time. You book a pleasant hotel, and after a tiring flight, you finally get to the hotel. It all seems fine till you check-in, settle in your room, and go to the washroom to freshen up.
You get into the shower hurriedly as you want to get rid of all the sweatiness and all that jet-lag by getting a warm and cosy bath, and the first thing you realize is the shower screen lock is damaged, thus, you cannot shut the door. Although you let that slip aside as a small thing as such may not matter immensely.
However, that is not the case- after the shower, you come out and realize the mirror has a slight crack on the bottom right corner, and then you start noticing it all. The washroom door has a creaking sound, there's a water leak in the sink tap, and the lightning is too dull- it simply is an unrenovated bathroom that you have to live in for as long as your stay is, and well, the least to say, might make your trip a whole lot unsatisfying.
Now think about you experiencing all this, a bathroom lacking ambiance, facilities, and basic soothing experience. You wouldn't want to stay in the hotel longer. The same way your guests wouldn't want to reside in your hotel if the bathroom conditions are similar or worse.
Instead of giving good feedback or additional information about the hotel to their friends and family, they will give negative remarks on social media and other social platforms. This may take your business down in a few days.
Therefore, it is necessary to keep your hotel bathroom updated and renovated at all times for guests to have a comfortable stay in your hotel with a convenient experience.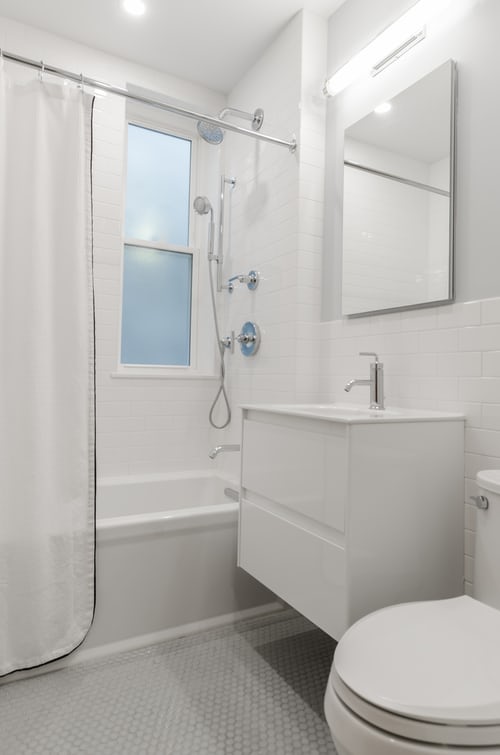 Bathrooms are an essential part of a stay in a hotel. Customers need to be satisfied with all aspects of a stay in a hotel in order for them to come back or suggest it to other potential customers. Although guests may spend only a few hours minimum in the washroom, a study reads that the first thing that may make or break a hotel experience is the bathroom and its hygiene.
Along with the added functionality and update to the washroom- detailing, matters too. Adding accessories to your bathroom may make the experience a whole lot better, for example- adding shelves, using new towel display arrangements, adding plants, bath trays, etc.
However, in contrast, some may say that it's not worth the excessive investment and planning, though they may be wrong. It's shown that having updated bathrooms with modern functionality features will only help the business in the longer run. It adds value to your market and attracts more guests, giving you a competitive edge over your competitors. And most of all is a long-run investment that saves you all that renovation cost.