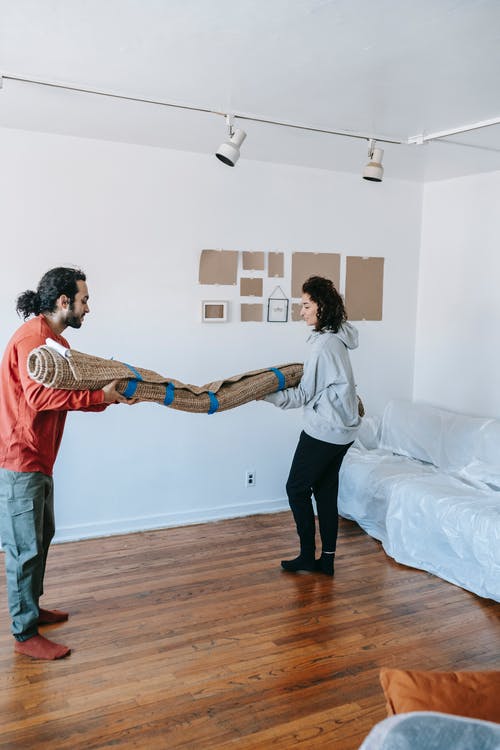 Is A Hybrid Floor Worth the Price Tag?
Hybrid floors are actually cost effective especially if you would be thinking about what makes it a good choice for your residential or commercial property. They are stylish, durable and most importantly waterproof.
From how it is called, hybrid floors are a combination of the best of the best features of other floor types. Vinyl is waterproof, the aesthetic beauty of wood and how durable laminate is. Hybrid floors are also easy to install and uninstall and even if they get damaged, you could easily replace them individually. You don't need to replace what is not damaged.
Other advantages include:
Heat resistance
Not only are engineered hybrid flooring waterproof, they are also heat resistant. They don't change in size no matter what the temperature is in your home. They don't expand or contract compared to other types of flooring. This is recommended for those who live in places where the temperature changes rapidly, from extreme hot to extreme cold. With places where the climate is fluctuating during mornings and evenings, hybrid floors would be able to sustain the difference without shrinking or expanding.
Maintenance
Hybrid floors are locked in together leaving no space for dirt and or grime to get stuck in between. All you need is a trusty broom or a vacuum and a mop and you are good to go. But still make sure and inquire about the proper way of cleaning it such as avoiding using a steam mop on it.
Fade resistance
If you are a clean freak and you find yourself constantly sweeping and mopping your floor, you are in luck since hybrid floors are fade resistance and you would need to worry about the colour or the design fading over time. They are an investment that would still look good even after years of use. They are worth every penny that you have spent on them.
Comfortability
Compared to other types of floor, hybrid floors are comfortable because they are a bit softer in comparison to wood, plastic or limestone. The underlayment also provides a nice feeling when stepped on and could also be installed with hydronic underfloor radiant heating if you live in a place where the weather is mostly cold and you prefer to keep your feet warm and toasty. This is particularly preferable to cold kitchen and or living room floors where we most spend of our time when we are at home.
Warranties
Hybrid floors also have warranties, some even up to over 20 years so, if you want a good long-term investment for your home, they are an ideal choice especially if you want to resell the house in the future. Just make sure though that you would be buying from a respected supplier to ensure that the warranty would be honoured even after a couple of years.
If you have pets and kids, you know how much you'd be mopping your floors because of the spills. But since they are waterproof, they would be able to withstand any spills or accidents and you never need to worry about the spills damaging the floor.