Benefits of Hardwood or Durable Flooring Cannot Be Understated
We know you appreciate us just getting to the point so here without further ado, here are the benefits that flooring will bring to you:
Looks Great with Any Decor Theme
One of the major advantages of wood flooring is its adaptability to nearly any interior design concept in your home. That's because the flooring will always look great and match your desired theme no matter how often you change the mirrors or wall paintings or other décor in your home. Furthermore, not only will wood flooring not conflict with your décor, but it is available in a broad selection of hues, tints, and species. Real hardwood floors do not have a manufactured pattern that repeats every now and then. Natural beauty is available in a wide range of colours, swirls, and grains that give individuality to your house.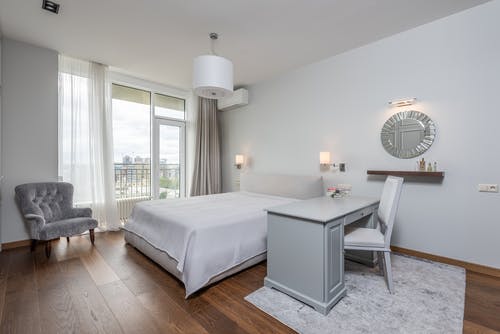 Long-Lasting and Low-Cost – Hardwood flooring, and even cork floorboards Ocean Grove, are low-maintenance, long-lasting, and improve air quality. But they can be pricey, don't you think? Wood flooring may be more expensive to install compared to other floors you're considering . Take into account the long-term costs. Wood floorings are easier to maintain and are less likely to be damaged. Furthermore, hardwood flooring may survive for decades due to its durability. They are a low-cost flooring option due to their durability.
The colour does not fade. – Over time, many carpets will lose their shine. The colour begins to fade as a result of wear and tear, as well as all of the stains that are hard to remove. You will not have this problem with hardwood. One of the reasons hardwoods lasts so long and rarely replaceable is because of its consistent look.
Refinishing Possibility – But what if you want to alter the colour? That is possible with sturdy hardwood flooring. This sort of flooring, unlike carpet or tile, may be refinished rather than replaced. This is a big advantage since the cost of refinishing is much lower than the cost of purchasing and installing new flooring. It is also advantageous since it allows you to dramatically alter your house without spending a lot of money. If you have purchased a home but dislike the colour of the wood flooring, all you have to do is sand them down and stain them to your taste. It's as simple as that, and far less expensive than replacing the entire thing.
Improve Your Home's Acoustics – Hardwood floors can also increase the room's acoustics. They minimize the occurrence of hollow sounds or vibrations. This is why hardwood can be found in virtually every dance or music studio. However, if you want a wood-like flooring that lowers noise, vinyl or cork may be a better option. If you're thinking about replacing your flooring, solid hardwoods are a wonderful option with a plethora of advantages. If you want flooring that will give timeless beauty, improve the value of your house, be easy to maintain, and last for many decades, solid hardwood is the way to go.