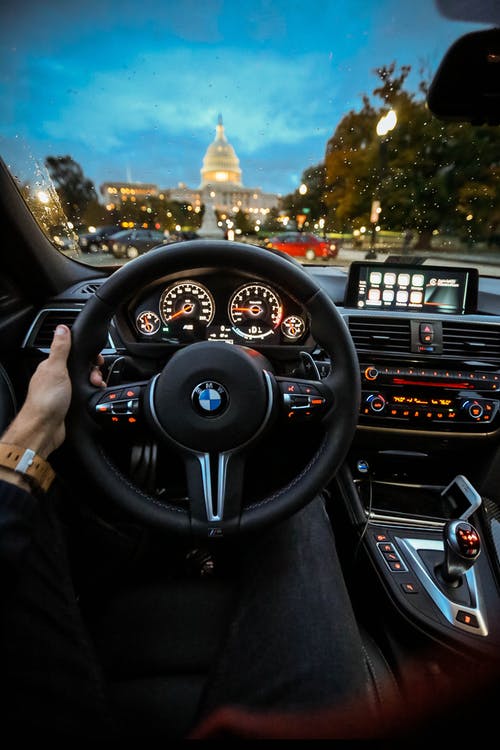 What to Know About Vehicle Oil Pressure Gauges?
You have to routinely change the oil to ensure that your engine lasts longer. There are many considerations when it comes to vehicle oil such as making sure that the oil pump is working correctly and that the pressure gauge of the vehicle is checked.
You can see the oil pressure of the vehicle indicated on the dashboard. This is easily found as most vehicles will have a label that says oil beneath the indicator needle. Some vehicles use the letters 'H' for high and 'L' for low when it comes to indicating the level of your oil pressure.
The owner's manual of the vehicle will have more information regarding how to properly read this. When your car is idling, the oil pressure will be zero but this should go up when you are bringing the car up to speed. If the indicator still stays at zero, then it is best to have the vehicle checked by a mechanic.
You can find two different types of oil pressure gauges. One is mechanical and the other is electrical. Electrical oil pressure gauges are found in more recently manufactured vehicles and you will be able to get an accurate reading of this. Also, it will not need a lot of maintenance. The oil pressure gauge measures the oil pressure of your vehicle and gives you an indication of the condition of your vehicle and the engine. The power to electrical pressure gauges is provided by the wires coming from behind the dashboard. There is a current that flows through the coil measuring the resistance in the return wire of the gauge. You can measure oil pressure by finding out the amount of resistance. Because of the ease of integration and installation, electrical gauges are fitted to new vehicles.
The mechanical system is found in older cars and it can give you a reliable reading. But you need to carry out regular maintenance to ensure that it is working properly. You need to have your vehicle regularly checked by a mechanic if you have a mechanical gauge. A mechanical gauge has tubes instead of wires and they are sometimes considered to be more accurate than electrical gauges. But if there is a crack in the pipe, there can be leakage of oil so there is a slight risk in using a mechanical gauge. This is why more maintenance is required.
You need to have a reliable gauge so that you are aware of any issues that come up in the vehicle. This is a way of identifying small issues before they become bigger. You will be able to identify leaking of oil when a pressure gauge is working properly. When there is oil leakage, it can cause damage to the oil pipe and other parts of the engine. When the oil pressure reading is low, it indicates that there is damage to certain parts of the vehicle. With a higher reading, you can deduce that there is a blockage in the oil pipe.