What is a Daybed? – A Quick Guide
This isn't a seat. Not a love seat, either. (Though it may be used as both!) An extremely flexible daybed is a type of furniture that is a half-sofa, half-bed combo. It's a lot more stylish than a futon, but it has the same objective: it's the perfect place for lounging throughout the day and for snoozing in the afternoon.
Although daybeds come in several sizes and shapes, they are generally described as twin-size mattresses with frames on 3 sides of the bed, not just a footboard and a headboard like a typical bed. In some instances, a daybed may have a full frame around one of its long edges and 2 armrest-style frames along with its short ones, very close to a sofa.
Where Can We Use A Daybed?
A daybed is a multipurpose piece of furniture that is great for simple spaces or areas that need to be used flexibly. It could be a spare sofa and, if desired, an extra twin bed.
Daybeds are ideal for guest quarters and office space that requires to be both—as well as bedrooms, basements that are popular with sleepovers (also in children's rooms!), or even verandas or patios. If you're building a daybed in an outdoor room, make sure your framework and mattress are at least water resistant or preferably waterproof so that you can save money from unexpected repairs.
If you want to buy daybed online stores or any furniture shop have different types.
Twin Beds vs. Day Beds
While it is accurate that most daybeds have twin-size mattresses, they vary from real twin-size beds in their frame. Usually, a daybed would have a frame on 3 sides, but in some situations, it might have just 1 or 2. If it's just 1, it's usually going to be on the longer side of the bed, not the shorter one like a headboard. Daybeds can come in a number of dimensions, maybe even comparable to a king!
Trundle Beds vs Day Beds
Explicitly, a trundle bed applies to a wheeled bed that is kept under another bed. Although the daybeds are not trundling directly, they may have trundles underneath them. A daybed combination is ideal for those that need as many spare beds as possible inside a limited footprint—say, if you have a guest bedroom for grandchildren.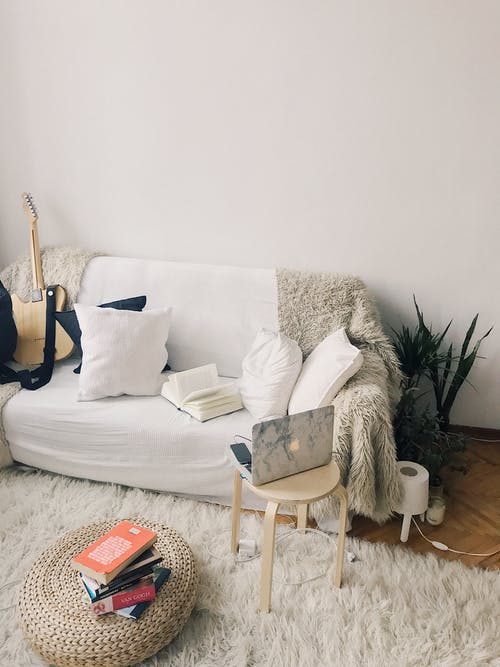 Sofa Beds vs Day Beds
Sofa beds and daybeds have the same function of lounging and sleeping, but they are built differently. Daybeds are fixed in shape, which means that you don't alter their silhouettes when going from sofa use to bed use. Sofa beds are essentially converted from couches into pull-out beds, regularly by a folding frame concealed within the furniture.
How to Design a Daybed
Keeping your daybeds prime for easy lounging is the best option. Bear in mind that many daybeds are supplied as frames, in which circumstance you need to purchase a different mattress for them. Beyond that, we suggest that you "style with an assortment of cushions in different sizes to build a cosy reading space or a spare sofa."