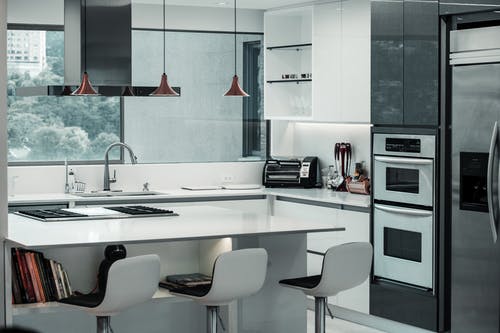 Ways To Upgrade Your Kitchen
A kitchen is known as the heart of the house. It is where you cook delicious food and serve to your family, a place where you and your loved ones hang around. Having a nice kitchen is a beautiful sight to the eye and provides a nice place for the family to hang around.
Kitchen can be easily upgraded easily on a budget or if you have no restrictions, you can go on and do some major renovations.
Plan and budget
You need to first think about what kind of changes you want to bring. You can write them down. If you have no idea of what to do you can always surf the internet and find some ideas which you can improvise. Define your budget and make improvements based on the budget.
If you are not on a budget then you can renovate your kitchen completely from changing the flooring to the cabinet. Find good services that provide kitchen renovations in Melbourne.
Change your lighting
One very simple upgrade you can bring to your kitchen is to change its lighting. Lighting makes a lot of difference and it is also comparatively cheap. There are many places that offers light fixtures for a less expensive price yet so modern. Some of the thigs you can do are add pendant lighting over the island, gooseneck sconce over the kitchen area. And to light up the counter area you can fix string white lights under the cabinet.
Add shelves
You might have a kitchen filled with cabinets removing one or two can make the kitchen feel big and lighter. You can replace open shelves in those areas where the cabinet is removed. You can place your cook book, fresh herbs, plants and serving platters. This is not only stylish but also very convenient as you easily reach your plates and other things.
There are two ways you can do this; one is by removing the upper cabinet and putting up shelves or you can remove the doors and some other things from your existing upper cabinets.
When you arrange your plates and cups try to place the cutlery of the same colour and size as this gives a neat look.
Adding a backsplash
To modernize your kitchen area, you can consider adding a backsplash this can be even a simple white subway tile. If you want to try something different you can add patterned ceramic tiles. Shiplap or wainscoting are some inexpensive options.
Change your cabinets
You can swap out your old cabinets with a new one, if you are unable to do that you can just change the paint the existing cabinet. You could go for a black polished paint or white polish. You can also change the handles of the cabinet or drawers.
Update your island
You can add elegance to your kitchen by bringing in a new island or you can improve the old one by painting it.
Add decorative items
In addition to this to bring in an artistic look you can put up art on the wall or place a lamp on the counter.