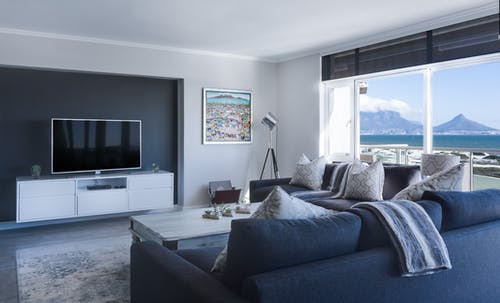 Update Your Living Room In 5 Ways
Every room in the house plays a key role in our lives, and because of that, you have to give value to each. As the name suggests, the living room is one of the most important parts of any home. Unlike basements and bathrooms, the living room is likely the first thing that comes to your mind in terms of improving your home.
It's where you entertain guests and spend time with your family after the kitchen. There's just something about a beautiful room that makes you never want to leave your home. However, decorating your living room should reflect you and your family. Don't allow anyone to tell you how to do it. If it's your first time updating your living room, read on.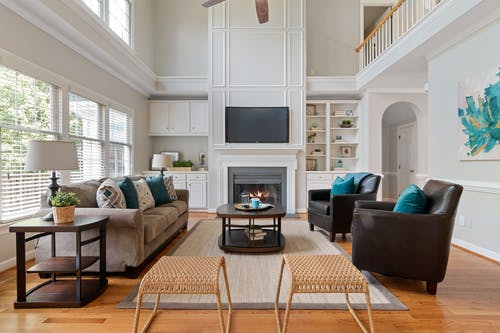 Add the Right Lighting
The living room is where life happens. Therefore, do your best to make it a beautiful and comfortable space for you and your family. Lighting is one of the most essential concepts in a space and one's that's overlooked too. First things first, let the sunlight come in, as natural light is good for your overall health and well-being. Then, invest in artificial lighting that has the same effect as natural lighting. Have a variety of light sources to add depth to the space. You can hang a pendant light or try plug-in sconces – the choice is all yours.
Use a Mirror
Is your living room small? Use a mirror to create an illusion that it's big. There's no need to speak with a contractor as you can do the installation yourself. Place it across from your window so that it can reflect the light.
Place Area Rugs
Area rugs are a great addition to any room at home. Placing area rugs is one of the simple ways to update your living room. You can go for a solid or patterned area rug. If you choose the former you may want to look at a grey rug since it's the most neutral colour after white. Don't forget to factor in the shape and size of the area rugs, too. They should be able to work well with other items in your living room.
Have Plush Leaves
Fill any unused spot in your living room with plush leaves. They can make your space look more alive and whimsical. You can use artificial or natural. However, the latter is way better as they won't only help in improving the aesthetic feature of your living room, but they will come in handy in cleaning the indoor air, too.
Make use of a Calming Palette
Your living room should have a soothing vibe as it's where you receive guests and spend quality time with your family, especially on weekends. So, make use of a calming palette in this area. You can hire a professional painter or do the job on your own. When choosing the right palette, you may refer to different interior design magazines or websites.
Apart from this list, be sure to invest in a stylish and comfortable sofa. Also, have some armchairs for additional seating.