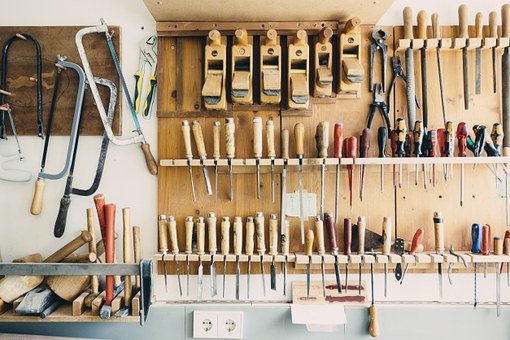 The Essential Hardware for All Occasions to Save You from Trouble
This may seem like an article for just guys or men to be interested in, however this article covers stuff that anyone, a guy or a girl, should have with them at all times to make sure that they are safe and able to handle any challenges or break downs that unexpectedly show its head.
While it is important to make sure that you always have the right tools for all the situations in life, this article is focusing on two important and very integral components of your life. To this extent, this article will focus on the tools that you need to have in your home and your car at all times.
Tools to Have Around the House
When it comes to the tools that are needed to be around the house, these are some items that most people are familiar with. These are tools like hammers, different sized and shaped screwdrivers and even some pliers would all be ideal items to have in your tool kit or tool drawer at home. If you have these items, it will mean that you are able to fix or repair most items in your home.
In addition to this, other item that is very important to have is insulation tape and some gaffer tape or duct tape. These are important because the first will help you prevent any electrical related accidents, and the others will help you patch together most items. It is also important to have some form or supper strength adhesive that can us used in a general capacity to bind together broken plastic or wooden items.
 In addition to this, it is also good if you have some different purpose nails around the house. This is useful if you want to hang up different stuff or want to make some basic repairs (that can be fixed with a nail and a hammer). All of these items can be bought from Keeler Hardware in one simple shopping run. If you want to take this to a slightly higher level, then try to get a fire extinguisher as well so that you then are really prepared for all situations.
Tools to Have in Your Car
The tools set that was described above can also be repurposed, at least in most cases, so that they are also useful in your car. However, it is important to make sure that you have some of these other items that are more related to the car. Obviously the most important tool set are those needed when you have to change your car tire.
These of course come with the car, but it is still important to make sure that the car has these. You can also make sure you have a sharp pointed hammer and a belt cutter tool. This is something that should be kept in the car in an easily accessible place so that in case of some emergency you can escape from your car. You should also have some basic equipment to check what is wrong with your car or at least the items needed to indicate to others that you are in distress.
With these basic yet essential tools, you will make sure that your home and car are great places to be, but it also means that your car or home is the best place in case of emergency.