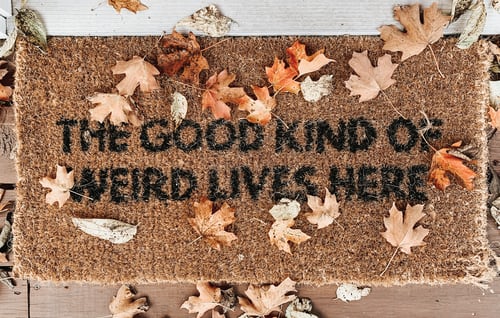 The Different Uses of Custom Logo Mats
Logo mats are commonly used by businesses and companies in their premises. When you hear the words logo mats, the first thing that might come into your mind are those printed mats on the entrance. Being placed in the entryway is just one of the many uses of logo mats.
There are actually a lot of things you could do with custom logo mats, not just as an entrance mat – from advertising, promotion, and even adding safety in your premises. If you're planning to invest on custom logo mats for your business or company, here are the many uses you should know to make the most of it.
Doorway Mat
If you have a shop or an establishment, one of the most obvious uses of logo mats is being an entrance mat. Have your brand logo and catchy phrase printed on the entrance mat to get attention of potential customers and even passers-by. You can also add more impact to your entryway when you have a custom logo mat in place rather than a regular one. For durable and stylish company logo door mats in Australia, check out this custom mats' manufacturer.
VIP Welcome Mat
Aside from welcoming customers to your shop, logo mats can also be used as a welcome mat for your VIP area. This is perfect for hotels, airports, reception desks, or any hospitality business. As your guests are waiting, it is important that you create an impression of professionalism and class in your premises. Custom logo mats can help you deliver this message to your guests by just being placed on the floor.
Showing Direction
Aside from being placed on entryways, logo mats can also be placed inside the established as a directional tool to guide customers where to go. Instead of directional signs or posters which can sometimes block the menu or other important details, logo mats are subtle since they are only placed on the floor.
You can print there the direction or what that area is – for instance 'pay here' or 'order here' to guide the customers where they are supposed to go. It is a perfect feature for supermarkets, coffee shops, restaurants, and other similar businesses.
Promotional or Sponsorship Mat
If you're having a promotional display or a showcase, using logo mats rather than regular mats helps a lot in boosting brand awareness as well as serving as a mat to maintain the cleanliness of the area. For instance, in a car showcase printing your brand on the floor mat is a subtle way of promoting your brand while protecting the floor as well from scratches and other damages.
Safety Mat
People usually glance or take a look at the floor from time to time while walking. In dangerous places, you can take advantage of it by using logo mats as safety signage of the dangers that may lie ahead. This would help people become more cautious while they're in the area and lessen the risk of accidents from happening.
With so many uses, logo mats are definitely a great thing to invest in.