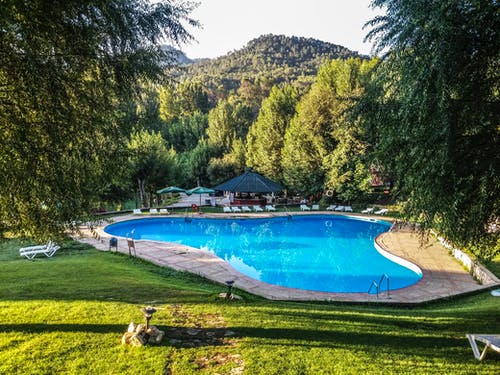 Must-Have Pool Safety Devices
If you have a pool in your home, pool safety and security should be on your top priority list. Accidents can happen anytime without warning, but there are many preventive measures we could take to prevent those horrible things from happening. Accidental drowning is one of the common pool accidents that could happen whether on a backyard pool or a public one. Many of the victims are children but adults are not exempted in this.
To prevent pool accidents from happening and keep family and friends safe while having fun in the pool, here are the essential pool safety devices you must have.
Pool Cover
When not in use, it is important to keep the pool covered to avoid access into it especially by curious little children. Automatic pool covers are the most recommended when it comes to both safety and keeping your pool clean as well. You can open or close it through a switch plus it is also made from strong and durable material that could hold up heavy objects even an adult, in case of accidental falling.
Pool Fence
Aside from a pool cover, another basic safety devices every backyard pool must have is a pool fence. Pool fences are perfect to secure the pool from unauthorized access. They should cover the entire perimeter of the pool area and must be high enough that it can't be climbed up easily. Self-closing or self-latching pool gates are also recommended so that it closes automatically in case you forgot to lock it. There are different regulations per state regarding pool fences and pool barriers. Know these first before installing one to get it right. Don't forget to schedule a regular pool fence and barrier inspection to be sure that they are at optimum state. Find out what to look for with this pool fence maintenance checklist.
Pool Alarm System
As a last line of security, you should also include pool alarms in your backyard pool. There are some unavoidable cases when those other safety measures fail. For instance, your pool cover might not be installed correctly or the pool gate is left ajar or unlocked. When this happens, it is helpful when you have an extra layer of security in the pool area.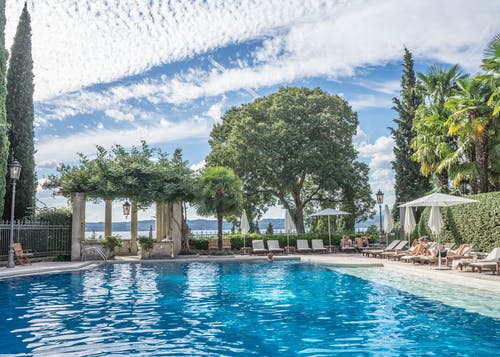 There are different types of pool alarm systems to choose from depending on your preference. You can install one in the pool gate so that it alarms when someone opens the gate and accesses the pool. You may opt for in-pool alarms that sends a signal when there is a disturbance in the water or when the sensor gets submerged, meaning someone got into the pool. Pools alarms should be used in combination with other safety devices, not solely the alarms themselves.
Every household has different pool safety needs, depending on the type of pool they have and other circumstances present in their property. What matters most is that you have all the basic pool safety devices and employ safety procedures to keep your family safe.