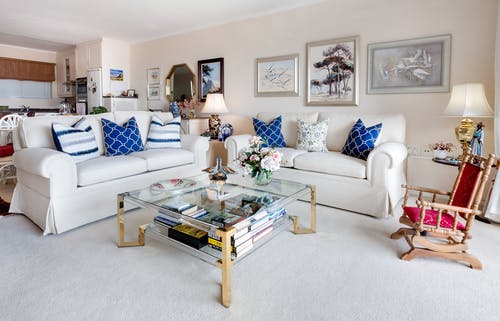 Giving your home a new look – the affordable way!
We all want change in our lives, nobody likes to stay the same and have to see or be around the same environment all the time. Same applies to your homes as well, you would want to make some changes from time to time so that the look of your home changes and it makes you feel like you are coming to a new and fresh environment. One of the ways in which you can achieve this change is by redecorating your home. Now if you are stuck on a budget and you can't actually afford to redecorate your space, try rearranging your furniture to make it look like it's a brand new space.
Another great way to give your home, a brand new look is to do a great paint job. CP painting is one of the best painting companies in Chatswood, offering many professionals who are employed at CP painting, for Chatswood homes. So you can find a great painter when you go with a professional company like that. Also they have the necessary qualifications and expertise to give you advice on what colours will best suit your space and make it look brighter and elegant.
Flowers and plants always make any space look so much fresh and natural. So, if you are on a tight budget and you can't really do much to make your home look nicer, this is the best option for you. It's cheap and it's very cost effective to have some plants inside your home. You don't even have to buy new plants, as you can use the ones in your garden, just make sure that you plant them in nice pots that can be displayed inside your home. Adding plants and flowers can really revamp any space to make it look new and fresh.
The next point is something that is commonly missed by many people when they are redecorating their homes. You should not forget that your curtains play a huge role in adding beauty to your space. So, if you are able, change your curtains to a brighter colour or to a more elegant texture to add some sophistication to your space. Also if you are really daring, try some, new prints that will add so much colour and definitely be a wow factor in the space you are decorating.
Now, if you can move your budget around a little bit, and if you can actually find some wiggle room with your budget, the best way to add glamour to your space is to change the flooring. Now, at once it may seem like an expensive idea. However, there are various cost effective flooring solutions in the market that are available, so that you can pick one like epoxy floors or cement floors that are really budget friendly, yet it gives you the freedom to explore your creativity with different colours and patterns. By changing the look of your floor you will be able to give your space a brand new look and also add so much glamour to your home.