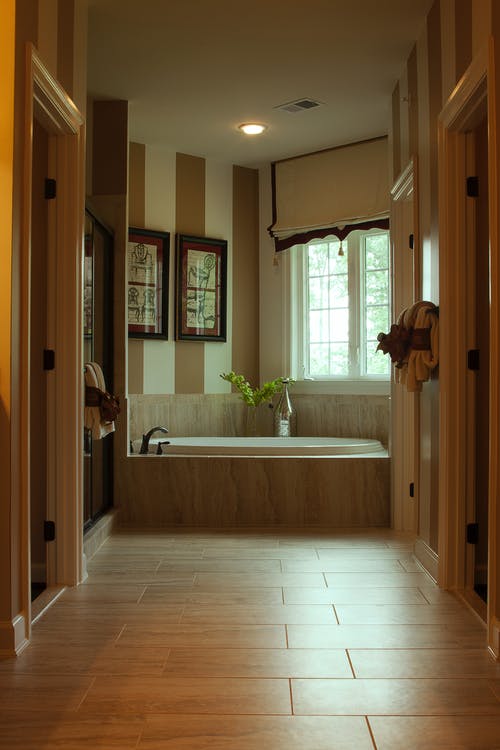 Steps to Deep Cleaning Your Bathroom
We should regularly deep clean our homes because dirt and grime accumulate over time. All the more when it is our bathroom. From mirrors, faucets to toilet flush, it is probably a breeding ground for bacteria that can be harmful to humans and could cause infections and diseases. It's not enough that you clean your bathroom regularly, you have to deep clean it because the bacteria that have made your bathroom their home is invisible to the naked eye and you could not really see them. So why would you take that risk?
Fortunately, it is easy to deep clean your bathroom.
Get rid of dust
Dusting your bathroom is the first step to deep cleaning it. You must dust it first with a clean dry cloth before you start cleaning with a wet cloth or brush because you would just turn the dust into a cake-y mud. Remove cobwebs and don't forget about hard-to-reach surfaces because this where dust usually gathers.
If you have wooden cabinets and or shelves, use furniture polish as a thin film of added protection to your storage tools. If you have a vacuum with long attachment, you could use this to clean your bathroom ceilings. When you dust your bathroom, this is also the best time for you to declutter your bathroom. If there are things or bathroom wares that only accumulate dust because you don't really use them, it's now time to get rid of it.
Prepare the cleaning products
Now that you have pretty much dusted your entire bathroom, it's now time to roll up your sleeves and clean it thoroughly using the appropriate cleaning products. You don't have to use expensive and famous brands.
You could even DIY your cleaning agents to ensure that you are not using harmful chemicals, plus they are more affordable this way. Keep in mind that your bathroom is used by you and your whole family on a daily basis so the cleaning agents you will use must not pose a health risk to everyone, especially if you have young kids and pets. After cleaning, make sure that you wipe your bathroom dry to avoid any accidents.
Update your bathroom accessories
After you dusted your bathroom and you have decluttered, chances are you threw some bathroom accessories that are decrepit or are not usable anymore. It's now time to update your bathroom wares. Fortunately, you could shop for these bathroom accessories online and from stores in Melbourne but Australia wide delivery is also offered.
So, you don't have to leave the comforts of your own home. Updating these bathroom accessories are not only for aesthetic purposes but some of them are out of necessity such as your toothbrush holders, medicine cabinets and or storage where you keep your contact lenses and saline solution. These bathroom wares are necessary to be updated since they keep health products that you and your family use which could harm you and your family if not properly stored.
If you have kids that still use toys when they take a bath, you also have to sanitize them and store them dry to avoid any mould and or mildew.